Lt. Gov. Suzanne Crouch to chair Indiana 2020 Census Complete Count Committee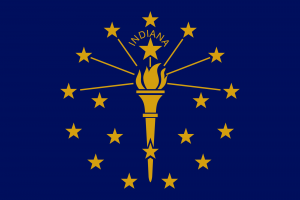 Here at the Indiana State Library, our Indiana State Data Center Program has had an official partnership with the U.S. Census Bureau since 1978. We share statistical information and talk about the importance of access to good public data on a daily basis. Each decade, however, our efforts with the Census Bureau ramp up and we help "count everyone once, only once, in the right place" as of Census Day, April 1. The State of Indiana includes multiple stakeholders who take part in this effort.
On Monday, Aug. 5, 2019, Gov. Eric J. Holcomb announced that Lt. Gov. Suzanne Crouch will lead Indiana's statewide Complete Count Committee for the 2020 Census. The goal of the committee is to encourage all Hoosiers to answer the census. Indiana's CCC kick-off meeting will be Monday, Aug. 19, 2019, at 1 p.m. Eastern in the Indiana Government Center South Auditorium. You are invited. Register for the meeting here. 
The 2020 Census will be the very first census that provides online response. People can answer via their smartphones, use their home computers and laptops or go to their local library and use a public computer terminal. Because of this, libraries will see increased traffic next year during March and April. Indiana librarians will receive questions about what the census does and why the Census Bureau counts people. We will need to provide help with how it's done.
This May, the American Library Association released its Libraries' Guide to the 2020 Census. It explains the importance of the 2020 Census and also addresses the risks that we face if groups of people are undercounted in 2020. This is the reason that CCCs and promotional campaigns carry weight. Our efforts will impact the accuracy and completeness of next year's count. Libraries are trusted voices, and librarians can make efforts to prepare ourselves to inform our communities.
Start learning about the census with Census Bureau's Shape Your Future. Start Here website. Get details about promoting the census locally on the 2020 Census in Indiana website. Register and attend the CCC kick-off on Monday, Aug. 19 to learn more!
This blog post by Katie Springer, reference librarian. For more information, contact the Reference and Government Services Division at 317-232-3678