GID 2020 Virtual Exhibitors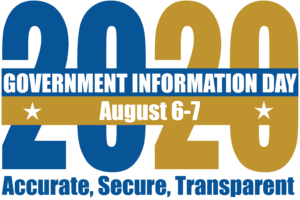 Many thanks to the Virtual Exhibitors participating in GID 2020. Online conference attendees are encouraged to explore the online resources provided by the Exhibitors listed below.
---

CollegeChoice 529 is Indiana's tax-advantaged way to save for your or a loved one's education at any qualifying post-secondary institution. Start investing online with a minimum contribution of $10, and watch your savings grow tax-free. Indiana residents may receive a 20% tax credit of up to $1,000 per year for contributions. Saving at work is easy and free with our payroll deduction option. Review our Disclosure Booklet for more information before investing.
To learn more, visit collegechoicedirect.com
---
Indiana Coalition for Open Government
Since 1995, the Indiana Coalition for Open Government has represented a strong, unwavering voice in the push for improved access to public records and meetings. ICOG was founded in by a coalition of organizations concerned about threats to Indiana's access laws. The original affiliates included the Society of Professional Journalists, the Hoosier State Press Association, the Marion County Alliance of Neighborhood Associations, the Radio and Television News Directors Association, and the Indiana High School Press Association, among others. Many of those groups remain active with ICOG.
Our members envision a society in which all citizens enjoy full, unimpeded access to government information and the public decision-making process. The system of public access should be easy and inexpensive for citizens to navigate, and we believe such access is vital to the proper functioning of our democracy. Our mission statement reflects that belief: "The Indiana Coalition for Open Government, a non-profit citizen advocacy group, promotes legislative reform and protects the constitutional and statutory rights of access to public records and meetings."
All citizens and organizations are welcome to participate in ICOG's work. For more information, please visit our website, www.indianacog.org, or follow us on Twitter, @IndianaOpenGov.
---
Indiana Department of Environmental Management
Office of Land Quality
INSTITUTIONAL CONTROLS
As part of its mission to protect human health and the environment, the Indiana Department of Environmental Management (IDEM) takes a risk-based approach to the closure and reuse of sites that are affected by environmental contamination. IDEM advocates the reuse of these affected sites as long as legal requirements are followed to protect Hoosiers' health and Indiana's environment.
State environmental laws allow IDEM to grant closure for sites that contain residual contamination if legally binding land use restrictions—recorded in an Institutional Control—are attached to the property deed. Institutional controls limit how properties can be used in order to minimize human exposure to the contamination. IDEM tailors land use restrictions to the site conditions. Examples include prohibiting the use of groundwater for drinking water or limiting land use to nonresidential purposes, among others.
More than 3,000 restricted properties became easier to locate and identify when IDEM created the Institutional Controls (IC) Restricted Sites GIS layer. Interactive polygons (shown above) provide additional information on contaminants remaining on-site, whether the land and/or water is affected, and other property details. The GIS layer will be of value to all individuals conducting property transactions, especially developers who are looking for property on which to build and persons who are applying for building or well permits.
For more information:
IDEM – Office of Land Quality, Institutional Controls Group, institutionalcontrols@idem.IN.gov
---
Indiana Department of Local Government Finance
The Department of Local Government Finance is responsible for ensuring property tax assessment and local government budgeting are carried out in accordance with Indiana law. The Department is charged with publishing property tax assessment rules and annually reviewing and approving the tax rates and levies of every political subdivision in the state, including all counties, cities, towns, townships, school corporations, libraries, and other entities with tax levy authority.
As part of that effort, the Department has partnered with the Indiana Business Research Center at IU's Kelly School of Business to create the Indiana Gateway for Government Units. Gateway is a collection platform for local units of government to submit required data to the State of Indiana, as well as a public access tool for citizens.
A large number of resources are available on Gateway for members of the public and business communities:
The significant amount of data that is reported to the Department through Gateway also allows the Department to serve as a unique role as a custom data request source for individuals and businesses when feasible.
To learn more, visit: www.IN.Gov/DLGF
---
Indiana Department of Natural Resources
The mission of Indiana State Parks is to conserve, manage, and interpret our resources while creating memorable experiences for everyone. We strive for this mission through excellence in stewardship, recreational diversity, interpretation, service, and growth resulting in unique places that people respectfully use, enjoy, and cherish. We rely on the professionalism, integrity and ethical soundness of our employees, ensuring a reputation for excellence and quality. We value the resources, both natural and cultural, that are entrusted to our care. We practice an ecological awareness in our work that contributes to sound resource stewardship. We respect and value diversity in our guests and the activities they enjoy. And we value interpretation and education and the variety in how our key messages are shared based on the uniqueness of each property.
At State Parks we see around seventeen million visitors a year at thirty-two properties across the state. State Parks offers robust naturalist services with eighteen full-time interpreters and many part-time and seasonal naturalists who provide excellent programming year round. Our interpretive naturalists give guided nature hikes, snakes and raptors programs, historical programs, historic house tours, school groups and day camps. State Parks is approximately 80% self-funded through the revenue we produce, so we prioritize offering our guests and visitors a wonderful experience at our interpretive programs, campgrounds, and on our hiking trails.
Additional information:
History and Culture or Cultural Resources & History
---
The National Weather Service
The mission of the National Weather Service (NWS) is to provide weather, water, and climate data, forecasts and warnings for the protection of life and property and enhancement of the national economy. Our vision is to see a Weather-Ready Nation, where society is prepared for and responds to weather, water, and climate-dependent events.
The National Weather Service is your trusted source of weather information, BEFORE, DURING and AFTER all weather events. We operate locally 24x7x365 alongside emergency management officials and we work in tandem with America's Weather Industry, local and national media partners, as well as with state and local government agencies. The NWS is committed to evolving as an agency to meet our mission at a higher level than ever before in its almost 150 year history. We are always striving toward building a Weather-Ready Nation and to collectively meet the needs of 330 million Americans who rely on all of us to keep them safe.
National Weather Service Online Resources brochure
Contact: Sam Lashley – Warning Coordination Meteorologist NWS Indianapolis, IN. Sam.Lashley@noaa.gov
---
Purdue Climate Change Research Center (PCCRC)
The Purdue Climate Change Research Center mission is to increase scientific and public understanding of the causes and consequences of climate change through interdisciplinary research and effective education and outreach. We are committed to science-based, non-partisan, and collaborative analysis to support real-world decision making from the local to the global scales.
PCCRC Featured Resources brochure
Website: https://ag.purdue.edu/climate/
Email: pccrc@purdue.edu
---
Links to more exhibitors:
Indiana Archives and Records Administration https://www.in.gov/iara/
Indiana Family and Social Services Administration – Hoosier Rx https://www.in.gov/medicaid/members/194.htm
Indiana Family and Social Services Administration – Deaf and Hard of Hearing Services  https://www.in.gov/fssa/ddrs/2637.htm
Indiana Management Performance Hub https://www.in.gov/mph/
Office of the Indiana Attorney General https://www.in.gov/attorneygeneral/
Office of the Indiana Secretary of State https://www.in.gov/sos/