Labor Resources Guide
Resource guide for both job-seekers and employers: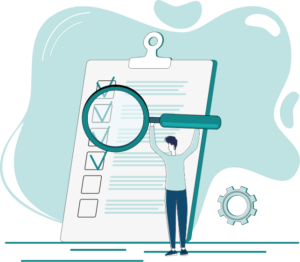 Occupational Outlook Handbook (https://www.bls.gov/ooh/) – is the government's premier, and nationally recognized, source for career information. The OOH provides information on what workers do on the job, working conditions, the training and education needed, wages, and expected job prospects for more than 300 occupational profiles covering roughly 4 out of 5 jobs in the economy. For more in depth analysis of the OOH, please take a look at this blog post.
Worker.gov (https://www.worker.gov/) – provides information on common workplace concerns and federal labor laws. Worker rights covered include:
Wage Rights
Safety Rights
Equality Rights
Organizing Rights
Veteran and Service Member Rights
Retaliation Rights
Employer.gov (https://www.employer.gov/) – serves as a resource hub relating to the responsibilities of employers and various employment topics. Topics covered include:
Pay and Benefits
Workplace Safety and Health
Small Business
Required Postings
Federal Contractor Requirements
Veteran and Service Member Employment
Workplace Inclusion
Union and Protected Concerted Activities
Apprenticeship.gov (https://www.apprenticeship.gov/) – resource hub for career seekers, employers, and educators. Site promotes apprenticeship literacy and includes information on how to start an apprenticeship program, where to find existing programs, and provides answers to a wide variety of questions relating to apprenticeships.
Career Onestop (https://www.careeronestop.org/) – Sponsored by the U.S. Department of Labor.
USA.gov (https://www.usa.gov/jobs-and-unemployment) – resource hub designed to help find out how and where to look for a new job or career, get help for those unemployed, retirement, small businesses, and labor laws/issues.
USAJobs.gov (https://www.usajobs.gov/) – resource that posts all federal job opportunities. USAJOBS connects job seekers with federal employment opportunities across the United States and around the world.
CyberCareers.gov (https://www.cybercareers.gov/) – created as part of the Federal Cybersecurity Workforce Strategy to provide a platform for Cybersecurity Job Seekers, Federal Hiring Managers and Supervisors, Current Federal Cybersecurity Employees, Students and Universities to have consolidated online access to tools, resources, and a guide to the Cybersecurity workforce within the Federal Government.