National Diabetes Month 2020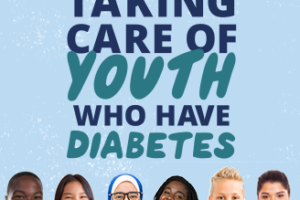 November is National Diabetes Month. Diabetes is one of the most common chronic conditions in the country. It is estimated that 30.3 million people in the U.S., roughly 9.4 percent of the population, have diabetes. This year's theme focuses on youth who have diabetes. The National Institute of Diabetes and Digestive and Kidney Diseases (NIDDK) created a toolkit with resources to help raise awareness for children with the disease.
Diabetes greatly impacts school-age youth in the U.S., affecting about 193,000 youth under 20 years old. The NIDDK encourages those with diabetes to have self-care plans. That includes managing one's blood glucose levels, encouraging healthy habits, preparing emergency "go-kits" (that include medical supplies, emergency contact list, and medication list), and help with mental support.
The goal is to help raise awareness for youth who have diabetes need support from their parents, caregivers, and health care team. Visit the Indiana State Department of Health's page on diabetes to learn more about the disease, as well as the risks, symptoms, and to learn about preventative measures.