Indiana University Northwest – Library Renovation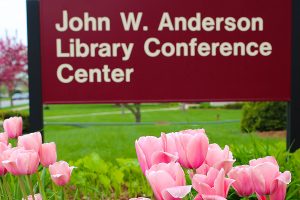 The Indiana University Northwest Library (0172A) is undergoing a renovation project during the next several months; as a consequence, its Government Documents collection—as well as the collection, in general, will not be accessible to the public.
For an overview of the renovation project, and its implications, please visit the following Web site: https://libguides.iun.edu/renovation. Please check this site regularly, as situations are changing on a regular basis. Hopefully, the renovation project will be completed by this December, at the latest.  The goal is for the project to be mostly completed by this Fall.
Library staff will NOT have access to retrieve Government Documents during this time.  For more immediate needs, you are encouraged to utilize the https://www.govinfo.gov/ service, as well as contacting the Indiana State Library, or other Indiana depository libraries, for access to their tangible collections; please link to https://feddocs.lib.in.us/?page_id=22 for a listing.
IUN library staff apologize for any inconvenience, and thank you for your understanding at this time.