Indiana SDC Network 2019 Annual Affiliate Gathering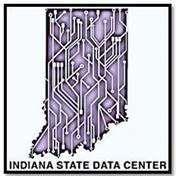 Wednesday, December 4, 2019
Indiana Government Conference Center
ROOM 12, Indiana Government Campus South
Indianapolis, IN 46204
1:00 PM – 5:00 PM.
1:00 PM
Welcome, Updates on Indiana and the 2020 Census
Katie Springer, Indiana State Data Center
1:45PM
The new Data.Census.gov!
Kanin Reese, Chief, Dissemination Outreach Branch
U.S. Census Bureau
KaNin Reese is the Chief of the Dissemination Outreach Branch at the U.S. Census Bureau, where she engages internal and external stakeholders in the future of data dissemination. KaNin joined the Census Bureau in 2005 as a survey statistician and worked on various surveys and programs as an income and poverty analyst. For the past two years, KaNin has been responsible for the communications and outreach efforts for the Census API and the new data dissemination platform, data.census.gov. KaNin has a master's degree in demography from University of Mississippi and a bachelor's degree in sociology and psychology from Texas A&M University.
2:45PM
Differential Privacy: Using Data Science to Protect Our Data
Michael Hawes, Senior Advisor for Data Access and Privacy
U.S. Census Bureau
3:45PM
Economic Census & Census Business Builder (New online data tools!)
Andrew Hait, Economic Outreach and Marketing
U.S. Census Bureau
Mr. Hait is an Economist and serves as the Data Product and Data User Liaison in the Governments and Trade Management Division at the U.S. Census Bureau. With over 30 years of service at the Bureau, Andy advises on Economic data products and conducts data user training for the Economic Census and the Census Bureau's other monthly, quarterly, and annual economic survey programs. He also coordinates development of the innovative data tool, Census Business Builder, that presents selected demographic, business, and other data in a user-friendly, map-based interface. Mr. Hait holds a bachelor's degree in Economics from Syracuse University and has a Masters Certificate in Project Management from George Washington University.
RSVP to Katie if you're able to attend: kspringer@library.in.gov
Census Day is April 1, 2020! Answer the census via smartphone!