How Can Federal Documents Help You?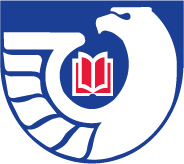 Federal documents are so much more than Congressional laws and Presidential documents.  The federal government is responsible for publishing information by and about its many agencies, as well as data – both scientific and related to the population.  The following are just a few ways that Fed Docs can aid you in research.
Historical Research
We have a tremendous historical collection of federal documents here at the ISL.  Maybe you're researching the space program, the Civil War or the WPA.  We've got information on all of that, straight from the source.  One of my favorite collections of material is World War II era military propaganda (more on this later).  Some of what we have can be found in Congressional hearings, but a lot of our collection is made of books, pamphlets and statistics compiled and published by a particular government agency.  Some of these agencies include the Interstate Commerce Commission, the Department of Agriculture, the Office of War Information and the Congressional Budget Office.
Genealogical Research
Fed docs can also help you with genealogical research.  Census records are a huge help in this area, as are military records.  You may be able to verify if someone worked for a specific agency by looking at a directory or a register.  There are also histories published by the Federal Government that may include information on someone you're looking for.  For more detailed information on genealogical research, be sure to contact our Genealogy Department.
We don't have records for everything.  Sometimes records weren't kept very well and sometimes they weren't distributed through the GPO.  However, we do have a lot and we'll do our best to help you find what you're looking for!
Scientific Information
The United States Federal Government is a huge funder of scientific advancement.  If you're interested in weather, atmospheric data or the ocean, be sure to check out the National Oceanic and Atmospheric Administration.  If outer space is what you're into, look into NASA publications.  We also have a wide variety of geologic surveys, as well as publications from the U.S. Fish and Wildlife Service and the Environmental Protection Agency, to name only a few.