Government Information Day 2022 Wrap-up
Last month, the Indiana State Library hosted the Government Information Day 2022 (GID22) library conference. The event featured 6 presentations along with the keynote address delivered by GPO Director Hugh Halpern. May's conference, the 5th Government Information Day, was the first in-person conference at the state library since before the pandemic.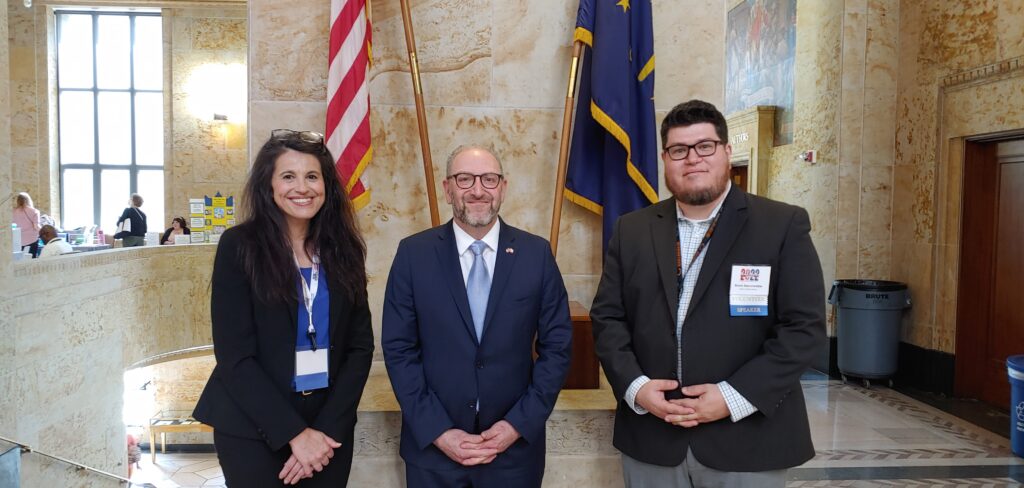 Each session covered a different aspect of government information. A common misconception about government information is that it is a type of information and not a subject. Government information covers a wide range of subjects, and the goal of this conference (and every GID conference) is to highlight that variety. The Government Publishing Office (GPO) plays a large role in the dissemination of government information, and the Indiana State Library was pleased to host its Director Hugh Halpern and Chief of Federal Depository Support Services (FDSS) Kate Pitcher to GID (pictured above with Brent Abercrombie Federal Documents Librarian, ISL).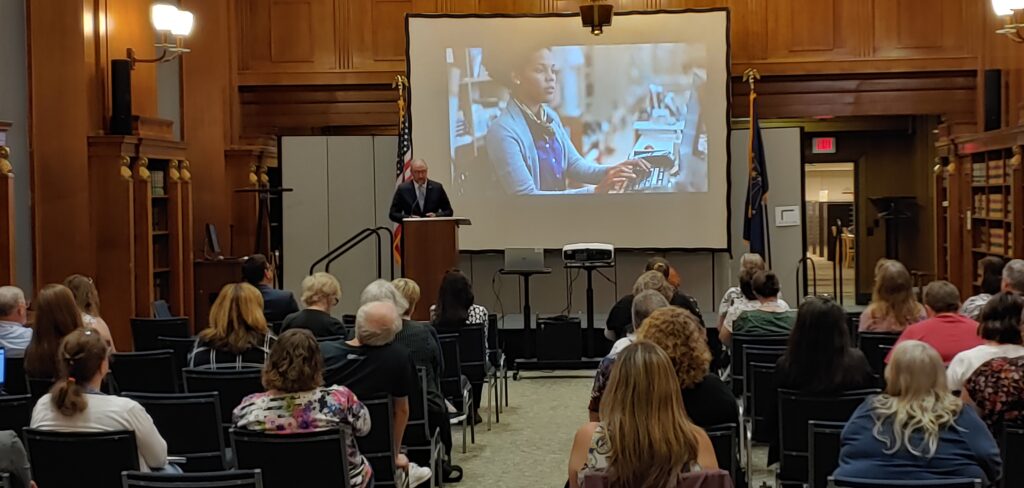 The Indiana State Library also plays a large role in the dissemination of government information to Hoosiers. ISL is designated as the Regional Depository of Indiana as part of the Federal Depository Library Program (FDLP). Additionally, ISL oversees the Indiana State Government Documents Depository Library Program too. Both programs were created to allow access and offer transparency to the work done by our government.
The goal of the Government Information Day conference is to help improve one's awareness and literacy of government information. Those on the planning committee try to identify topics of interest and of wide appeal. Input and feedback from the library community is welcomed and encouraged. A GID22 post-conference survey was created to gauge the conference experience and solicit ideas. Please take a couple minutes to complete it.