Depository Library Conference Wrap-up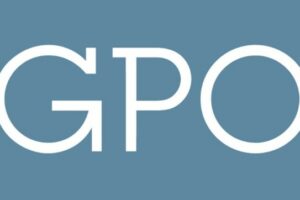 Last week the U.S. Government Publishing Office held their annual Depository Library Conference. The three day virtual conference featured sessions highlighting a variety of topics highlighting government document projects, government resources, and engaging communities. Anyone disappointed in missing the conference are in luck, as every session was recorded and available to view.
This year's conference had a strong presence from the Hoosier state. Indiana State Library was honored as the 2022 Depository Library of the Year. Additionally, DLC 2022 included two sessions from Indiana librarians, Purdue University's Bert Chapman presented U.S. Army Corps of Engineers Information Resources and Allen County Public Library's Nate Burnard and Jacob Schmotzer presented Unveiling a Hidden Collection: The Allen County Public Library's FDLP Inventory.
The next GPO conference is the Spring Virtual Depository Conference that will be held May 1st and 2nd 2023. Anyone interested in learning more about government information can view a wide variety of archived and upcoming webinars through the FDLP Academy. Those sessions, including some from DLC, are eligible for a LEU.