Coronavirus Scams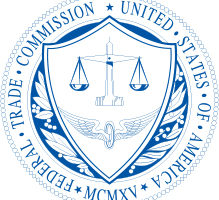 Fears of getting the Coronavirus has taken their toll on most of us, but now we also have to deal with scammers trying to use our fears for their financial advantage.
The Federal Trade Commission (FTC) has some very good advice on how to protect yourself from these frauds. The FTC is a bipartisan federal agency whose mission is to protect consumers by stopping unfair, deceptive or fraudulent practices in the marketplace. They educate consumers and businesses about their rights and responsibilities. The FTC collects complaints about hundreds of issues from data security and deceptive advertising to identity theft and Do Not Call violations, and make them available to law enforcement agencies worldwide for follow-up.
The FTC has some very good advice on how to avoid Coronavirus Scams:
https://www.consumer.ftc.gov/
Don't respond to texts, emails or calls about checks from the government. Here is what you need to know.
Ignore online offers for vaccinations. There are no products proven to treat or prevent COVID-19 at this time.
Be wary of ads for test kits. The FDA recently announced approval for one home test kit, which requires a doctor's order. But most test kits being advertised have not been approved by the FDA, and are not necessarily accurate.
Hang up on robocalls. Scammers are using illegal robocalls to pitch everything from low-priced health insurance to work-at-home schemes.
Watch for emails claiming to be from the CDC or WHO. Use sites like coronavirus.gov and usa.gov/coronavirus to get the latest information. And don't click on links from sources you don't know.
Do your homework when it comes to donations. Never donate in cash, by gift card, or by wiring money.
If you are still waiting on your economic impact payment or so-called stimulus check, scammers might try to get you to pay a fee or try to convince you to give them your Social Security number or bank account. The FTC has some tips to help you avoid these frauds too.
https://www.consumer.ftc.gov/blog/2020/04/coronavirus-stimulus-payment-scams-what-you-need-know
Only use gov/coronavirusto submit information to the IRS – and never in response to a call, text, or email.
The IRS will not contact you by phone, email, text message, or social media with information about your stimulus payment, or to ask you for your Social Security number, bank account, or government benefits debit card account number. Anyone who does is a scammer phishing for your information.
You do not have to pay to get your stimulus money.
The IRS will not tell you to deposit your stimulus check then send them money back because they paid you more than they owed you. That is a fake check scam.
So, be safe, be alert and we will all get through this together!