2020 Census Mid-Year Meeting, Indiana State Data Center Network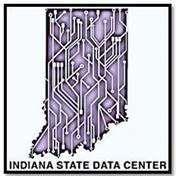 Please join us at the Indiana State Library on May 22 for a 2020 Census mid-year kick-off! Speaker Dr. Roberto Gallardo from the Purdue Center for Regional Development will be at the State Library on Wednesday, May 22 to talk to us on 'The State of the Digital Divide in Indiana' –covering broadband access in rural areas. We'll also have speakers from the Census Bureau and start preparing for the 2020 Census. Please join us! Contact Katie @ kspringer@library.gov with any questions. Please RSVP by WEDNESDAY MAY 15.
---
Welcome to the Indiana SDC Network
Mid-Year 2020 Census Kick -Off!
Wednesday, May 22, 2019 Indiana State Library
ROOM 401
10:00-10:30
Registration, Coffee & Bagels, Welcome
10:30 am
Rural Broadband in Indiana
Dr. Roberto Gallardo, Purdue Center for Regional Development
https://www.pcrd.purdue.edu/about-us/our-team/roberto-gallardo.php
 11:00
2020 Census Updates from the Census Bureau
Marilyn Sanders and Ellisa Johnson, U.S. Census Bureau, Chicago Regional Office
 11:45
The 2020 Census: Shaping Indiana's Future!
Katie Springer, Indiana State Data Center
12:30 Lunch at the Indiana Historical Society
View IHS website: https://indianahistory.org/
View Stardust Café https://imsva91-ctp.trendmicro.com:443/wis/clicktime/v1/query?url=https%3a%2f%2findianahistory.org%2fvisit%2fstardust%2dterrace%2dcafe%2f&umid=A4AAA3FE-876F-9205-ADDE-28E79639A105&auth=8a5980d4d8120dbfd7a642d3e3e39c583ef9bd27-bac6f95f60dc6096b19032b079f23b6628c7fc3a
#HoosiersCountIN2020 www.census.indiana.edu